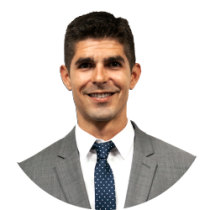 Daniel Innocencio capitalizes on his international credentials having been born in Brazil, he spent much of his formative years in the USA then returned to his homeland to pursue his undergraduate and postgraduate degrees from Bestallozi University, in Rio De Genaro Brazil. Fluency in three languages English, Spanish and Portuguese provide Daniel with the ability to transact easily in our expanding global marketplace.
Daniel began his career in real estate as a canvasser for Pinnacle in 2018 and quickly qualified and became a licensed salesman.
His hobbies include Jujitsu, motor cross dirt bikes and soccer. He has also dedicated some of his off hours to volunteering as a hygiene instructor to school children.