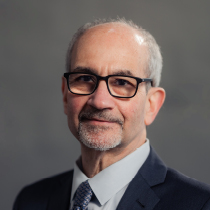 Steve Nadel is a 35+ year veteran in the commercial and industrial NY real estate market with experience spanning all sectors of the industry.
In addition to his extensive deal-making experience, Steve's clients benefit from his unique set of skills and his inter-disciplinary background. He holds professional degrees in management, architecture and urban planning from New York University and the City College of NY. He has worked as a financial analyst for zoning variance cases and is an expert in real estate– related information technologies.
Steve remains active in a number of professional and community organizations. He is a Member of the American Institute of Architects and serves on the Board of Directors of the Clinton Housing Development Corp., a nonprofit developer of affordable housing.
Summary of Transactions
Brooklyn – Industrial
50,000 sq. ft. – Cozine Avenue, Spring Creek, Brooklyn: Sale of 1-story industrial building to NYC Transit Authority for use as a steel fabricating plant.
46,000 sq. ft. + parking -16 Rewe Street, East Williamsburg, Brooklyn: Steve sold this modern, high-bay warehouse & parking lot to Weiss Tool Distributors / WTD Supply and when they sought to dispose of it 20 years later, represented them on its sale at a 300 % profit.
31,000 sq. ft. + 6,000 sq. ft. of parking – 1181 Grand Street, Brooklyn: Warehouse sold to Union Beer to accommodate the expansion of their craft micro-brew beer lines.
24,000 sq. ft. + 8,000 sq. ft. parking- 1255 Willoughby Avenue, Bushwick, Brooklyn: Sold to a food import company for use as a warehouse with long-term upside potential as the surrounding Bushwick neighborhood continues to grow and evolve into an arts & entertainment district.
26,000 sq. ft.–201 Bush Street, Red Hook, Brooklyn: Sale of a 1-story industrial facility now used by NYC Transit Authority as a printing shop.
Land Sales
10 Acre Site – 750 Zerega Avenue, Bronx: Sale of one of the largest industrial parcels in the Bronx to the NYC Transit Authority upon which it constructed its primary bus repair facility.
5 Acre Site – 364 Maspeth Avenue, Maspeth: Leased to an automobile impound/towing company.
4.6 Acre Site – 48-05 Grand Avenue, Maspeth: Sale to NYC Transit Authority for construction of a unique multi-story bus depot and repair facility.
4.7 Acre Site – 46-25 Metropolitan Avenue, Maspeth: Sale to NYC Transit Authority for construction of modern offices and processing center.
2.5 Acre Site –220 3rd Street, Gowanus, Brooklyn: Anticipating the renaissance of the neighborhoods adjoining the Gowanus Canal, this site was sold to Whole Foods Markets for construction of its first Brooklyn retail store
1.3 Acre Site – 41-02 Northern Blvd., Long Island City: Located and negotiated the acquisition of this site for Public Storage Company which developed it as a 110,000 sq. ft. self-storage facility. The transaction involved a complex tax lot separation.
1 Acre Site – 2441 Atlantic Avenue, East NY, Brooklyn: Sale to NYC Transit Authority for use as a bus parking facility
18,400 sq. ft. Site – 9th Avenue, Washington Heights: Sale to NYC Transit Authority for use as a bus parking facility
Queens – Industrial
112,000 sq. ft.—41-50 21st Street & 41-02 22nd Street, Long Island City: Award-winning lighting designer, Edison Price Company, needed additional capacity near their Manhattan facility. Steve located the perfect building for them just across the Queensboro Bridge and successfully negotiated their expansion in two separate transactions.
97,000 sq. ft. warehouse on a 3 Acre Site-26-45 Brooklyn-Queens Expressway: Sold to U-Haul for conversion into a self-storage facility and a truck rental operation.
72,600 sq. ft. garage–40 Quay Street, Williamsburg, Brooklyn: Sold to NYC Transit Authority for use as a mobile wash van and maintenance facility
41,000 sq. ft.–70-10 74th Street, Middle Village: Two-story industrial building leased to NYC Transit Authority for use as a printing shop and supply warehouse
34,000 sq. ft. – 34-18 Northern Blvd., Long Island City: 4-story industrial building on Long Island City's main thoroughfare, sold to an Israeli-based gold jewelry manufacturer.
27,000 sq. ft. – 13-06 38th Avenue, Long Island City: Steve leased this 1-story warehouse facility with retail exposure on 21st Street, a major Queens thoroughfare, to Big City Auto Parts.
Office Building Sales
100,000 sq. ft. – 41-60 Main Street, Flushing: Steve lead the marketing teamfor this former corporate headquarters of Greenpoint Bank. The site was sold to a local investor/developer who successfully repositioned it to take advantage of the large recent influx of Asian residents and businesses in downtown Flushing
34,000 sq. ft.–211-11 Northern Boulevard, Bayside: Sale of a former Greenpoint Bank branch and regional offices to a local investor.
Tenant Representation
Steve has lead numerous space search campaigns for clients:
MTA: Negotiated 10 separate transactions including the acquisition of over 26 acres of land and over 200,000 sq. ft. of industrial buildings as part of a major public transit infrastructure expansion.
W.W. Grainger: Leased 7 new facilities totaling 120,000 sq. ft. in Manhattan, Brooklyn and the Bronx.
Beth Abraham Health Services: Located and negotiated leases or purchases for 6 new adult day care facilities.