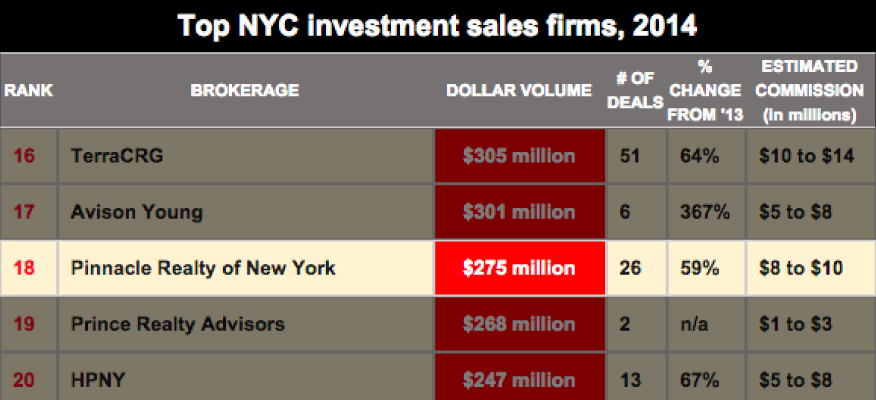 Gap Widens Between Rival Building Sales Bigwigs

One of New York City's longest-standing rivalries, between Eastdil Secured and CBRE for the lead in investment sales, now appears to be on ice.
A new ranking this month by The Real Deal of New York City's top investment sales firms for 2014 reveals a yawning gap between the two top firms.
In 2014, Eastdil brokered nearly twice as many investment sales deals as CBRE in the city, expanding its lead over its competitor to nearly $6 billion, according toTRD's survey.
They were followed by CBRE, which sold the office building 37-18 Northern Boulevard in Long Island City for $110 million. The Queens-focused Pinnacle Realty of New York and Marcus & Millichap took the fourth and fifth spots in the borough, which, of course, has seen an enormous amount of residential construction in Long Island City.