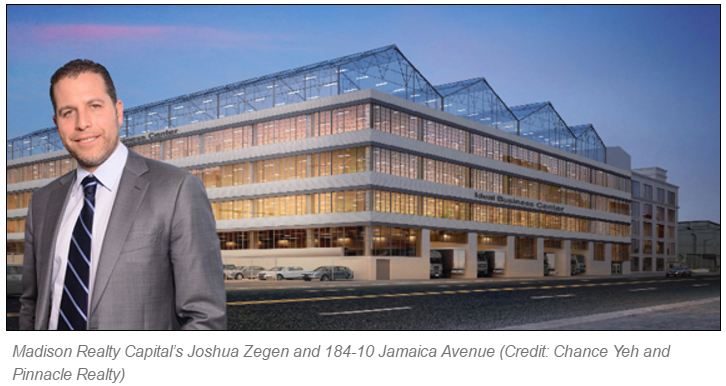 Madison Realty Capital beds down in Queens with $78M deal
Madison Realty Capital is in contract to purchase a 3.5-acre property in Queens' Hollis neighborhood for $78 million, sources familiar with the transaction told The Real Deal. The transaction would give them control of roughly 615,000 square feet of rentable office and industrial space, with tenants such as French Connection and Gotham Greens.
A Pinnacle Realty team led by Decio Baio, Fredric Stein, Steve Nadel and Paul Bralower is brokering the deal, sources said.