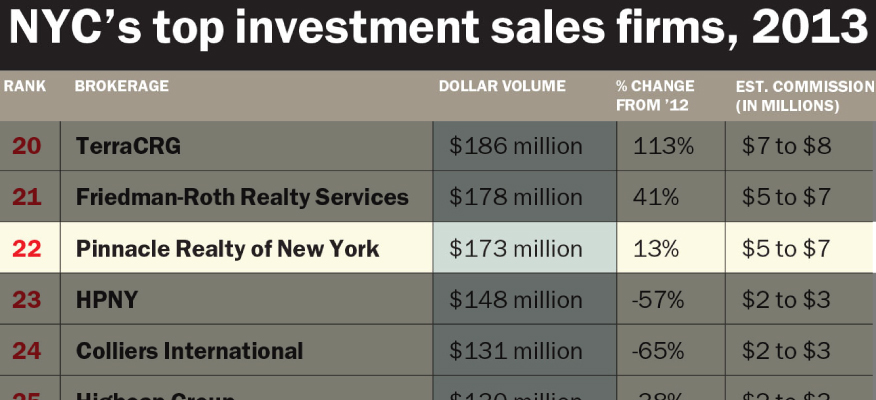 NYC Investment Sales Firms

Investment sales ranking finds some firms surging and others stumbling amid tight
In the last year, the number of New York City buildings sold with the help of a broker shot up significantly, according to an exclusive analysis conducted by The Real Deal.
While the vast majority of prime Manhattan deals have historically been sold through brokers, that was not the case in the outer boroughs, where owners often sell through word of mouth. But in 2013, the portion of buildings sold using a broker rose to 86 percent citywide, from an estimated 65 percent the year before, TRD found. That was despite the fact that the total dollar volume of buildings sales declined slightly in 2013 from the prior year.
This month, TRD reviewed more than 1,200 transactions (not including minority-interest sales) to determine which 30 firms brokered the highest dollar volume of deals in the city, and benefited the most from the shift toward more brokers. We also estimated how much each firm netted in gross commissions and, for the first time, looked at where firms concentrated their activity, as well as who dominated which boroughs.