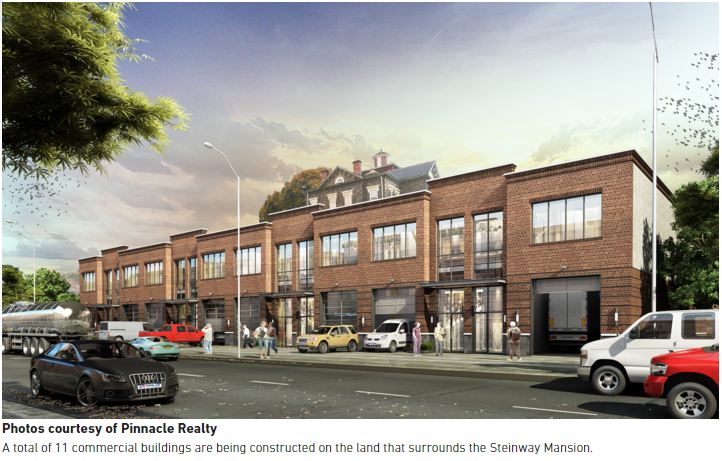 Historic Steinway Mansion in Astoria now surrounded by Commercial Buildings
The land near the historic Steinway Mansion in Astoria is on its way toward becoming a set of commercial buildings.
A total of 11 two-story commercial buildings dubbed Steinway Park are currently being constructed on the land that houses the landmarked property. According to George Margaronis of Pinnacle Realty, the brokerage firm responsible for each sale, the units will run from 3,600 square feet to 5,400 square feet.
Margaronis said three of the buildings have already been purchased by local buyers or investors. Each unit is also registered in the Industrial and Commercial Abatement Program, which offers a 25-year tax abatement for buyers.