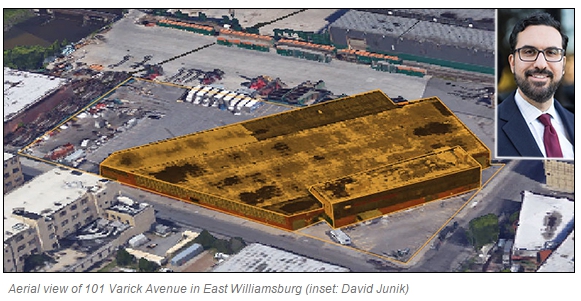 Rabsky Plans Office Conversion At 285k Sf Williamsburg Site
Rasby Plans Office Conversion at 285k SF Williamsburg site:
Rabsky Group is closing in on the purchase of an East Williamsburg warehouse for about $48 million, with plans to reposition it as a office-and-retail property spanning as much as 285,000 square feet, sources said.
The deal is expected to close in February for roughly $170 per buildable square foot, shortly after M. Fried vacates the property. Pinnacle Realty's David Junik and Abraham Lowy, who brokered the deal, declined to comment.